Elite Private Jet Chartering Built for
Business and Leisure Travel
Request a Quote
Dallas Love Field's Premier Private Jet Service allows you to get to your location with ease. We can help arrange as much or little of your private experience as you like, regardless if you are trying to do a same-day business meeting or an extravagant personal trip.
10 CHARTER-ABLE AIRCRAFT WITH MORE TO COME
ARGUS GOLD SAFETY RATING
16 YEARS PROVIDING COMFORTABLE AIR TRAVEL FOR CUSTOMERS
Charter in 2 hours notice or less.
We offer on-demand jet charter service using our managed fleet; arrange air charter service in virtually any model of charter aircraft; and have a terrific way to save you money on frequent jet charters.
Complimentary luxury travel agent with custom itinerary.
Our luxury in house concierge will provide you with customized itineraries, hotel bookings, special events, all with exclusive amenities and VIP perks.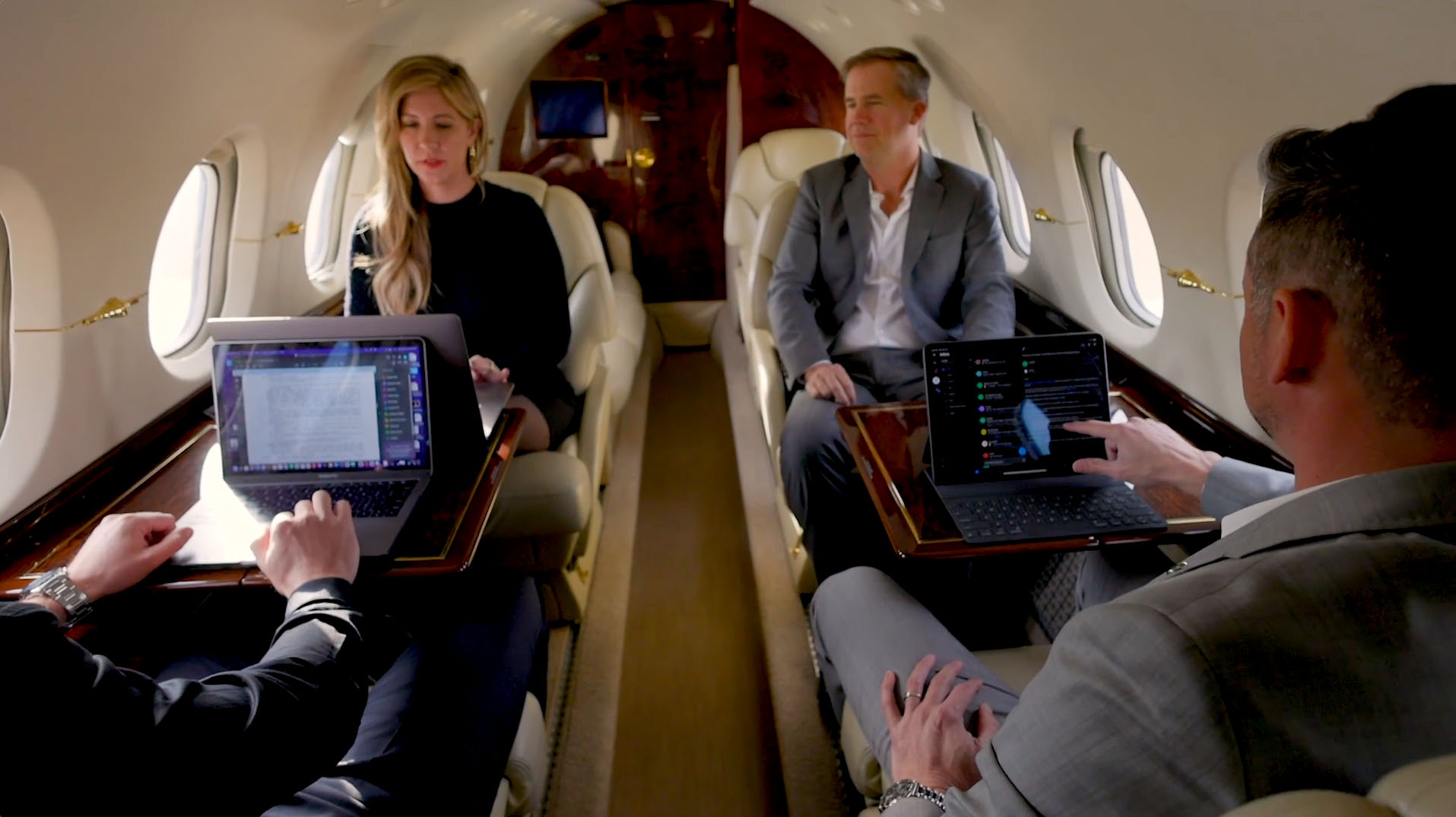 Submit a quote today
Select an aircraft from our gallery, input your departure and arrival locations and we will send you a quote to your email.
How it Works
1
2
REVIEW QUOTE ON YOUR EMAIL AND CONFIRM YOUR BOOKING
3
SUBMIT REQUESTS FOR CATERING, HOTELS, CAR SERVICES, ETC.
4
CUSTOMER SERVICE RECEIVES PERSONALIZED ITINERARY
5
ARRIVE AT AIRPORT LOUNGE AND BE ESCORTED TO YOUR AIRCRAFT
Request a Quote
Frequently Asked Questions
You will arrive at a lounge with complimentary coffee and snacks waiting. The pilots will escort you to your aircraft when you are ready.
Simply give us a call or email and we can adjust your flight for you. We are very flexible to accommodate our customers.
Snacks and drinks are complimentary. Passengers are more than welcome to bring their own food. Catering is available at an additional cost, if desired.